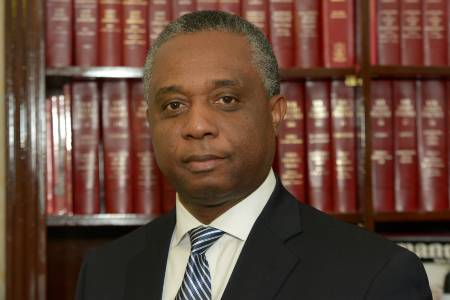 Managing Partner
Emmanuel Coffy is a registered Patent Attorney and former Patent Examiner. Mr. Coffy is an inventor and had a long career as a Digital Design Engineer. During his career as an Engineer, he held positions such as Lead Design Engineer. He supervised the U.S. Air Force's largest network (Cape Canaveral – NASA) capable of supporting two (2) simultaneous launches. His practice emphasizes patent application preparation, prosecution, and enforcement in the electronic arts, including Business Methods Patents and Design Patents.
Mr. Coffy has extensive experience in digital technologies, computer networks, and information technologies as well as device physics, which includes semiconductor applications. Mr. Coffy co-invented a device called the "Low Friction Apparatus" issued as U.S. Patent No. 8,585,092. He also has experience in re-examination, litigation support, patent infringement assessment, patentability opinion letters, cease-and-desist letters, demand letters, and due diligence. Mr. Coffy also advises clients on intellectual property strategy, licensing, trademark, trade secret, copyright, and related unfair competition/deceptive advertising issues.
Practice Areas
Electrical/Computer/Software

Telecommunications

Mechanical

Trademark & Copyright, Licensing

Trade Secrets & Tech Transfer

Litigation & Alternative Dispute Resolution

Infringement & Validity Analysis

Trademark Opposition/Cancellation
Admissions
Admitted to practice law in the State of New Jersey, the United States District Court of New Jersey, the Court of Appeals for the Second Circuit, and the United States Patent & Trademark Office (USPTO).
Education
J.D., Seton Hall University School of Law, Newark, New Jersey 2003

Ph.D., Candidate in Technology Management, Stevens Institute of Technology, 1998-1999

M.S., Electrical Engineering, Florida Institute of Technology, Melbourne, FL 1993

B.S., Electrical Engineering, Bridgeport Engineering Institute, Bridgeport, CT 1986
Publications/Speeches/Presentations
"The need for signal claims", IDEA: The Intellectual Property Law Review, Franklin Pierce Law Center, Vol. 49, by Emmanuel Coffy and Albert DeCady.