OUR TECHNICAL ACUMEN RIVALS THAT OF A LARGE FIRM WHILE DELIVERING PERSONALIZED, RESPONSIVE SERVICE IN A SMALL-OFFICE SETTING
INTELLECTUAL PROPERTY, IMMIGRATION, & BUSINESS LAW ATTORNEYS SERVING NEWARK, NEW JERSEY
We provide knowledgeable legal counsel to clients facing a variety of problems. Let us put our experience to work for you.

With offices in Brooklyn, New York, as well as Maplewood and Freehold, New Jersey, we're able to represent clients in the Tri-State Area and nationwide.
MEET OUR TEAM
EMMANUEL COFFY
MANAGING PARTNER
Prior to his career in law, attorney and inventor Emmanuel Coffy spent 19 years as a digital design engineer. His technical background has equipped him to advise clients in issues such as patent application preparation, prosecution, and enforcement in the electronic arts.
LEONARD BOYER
SENIOR PARTNER
An experienced litigator, Leonard Boyer knows how to navigate a courtroom. As your attorney, he is prepared to passionately represent you in trial and fight on your behalf. Get the insight only three decades of experience can provide by contacting Attorney Boyer.
FRITZNER L. ALTIDOR, ESQ. CPA
ATTORNEY AT LAW
As a practitioner of complex issues like tax compliance, business law, and immigration, Attorney Fritzner Altidor is not afraid of a challenge. Whether you need help drafting a partnership agreement or filing a tax return, he is prepared to give you sound advice.
OMPRAKASH SRINGERI
OF COUNSEL
Based in India, Attorney Omprakash Sringeri is well-versed in the world of technology and patent law. Since earning his bachelor's of law from Bangalore University, Attorney Sringeri has been admitted to practice before the Indian patent office.
JOHN J. DELATUSH
TECHNICAL ADVISOR, MECHANICAL ENGINEER
John Delatush's vast background includes serving as both a systems engineer and a design engineer for the Naval Systems Command. It was there that he acquired a wealth of industry knowledge, which he now uses to advise our staff and our clients.
JEAN-HIRAM COFFY
TECHNICAL ADVISOR, ELECTRICAL ENGINEER
With his master's degree in computer science from Rensselaer Polytechnic Institute, Jean-Hiram Coffy provides intelligent counsel to our team at Coffylaw, LLC. He is skilled in the development of embedded software, firmware, and electronics hardware for new products.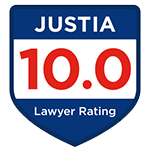 YOUR IDEAS ARE VALUABLE. WE'LL HELP PROTECT THEM.
At Coffylaw, LLC, we believe in the power of ideas. Our intellectual property (IP) practice is dedicated to helping those at the forefront of innovation safeguard their original concepts and designs. Contact us to learn more, or check out our book, "The Value of Your Idea$: Make Intellectual Property Work for You."
I'm very happy with the services provided by the Coffy Law Firm. Emmanuel was very positive and enthusiastic regarding my idea, and he crafted a very well-written PPA. I have no regrets whatsoever and would highly recommend CoffyLaw.
CoffyLaw is a top law firm providing service at a fair price. What I liked most about working with CoffyLaw is their experience being employed at the Patent Office in the past. Thanks to CoffyLaw my business made money. Keep up the good work
CoffyLaw, LLC under the direction of Emmanuel Coffy, Esq. is nothing short of a Super Law Firm offering outstanding advice and services on Intellectual Property Law and related activities. As the president of an interdisciplinary company, Fusion Clinical Multimedia, Inc., I have greatly benefited from the critically important recommendations of Mr. Coffy who draws from his strong track record both in engineering and the law.
Mr. Coffy is professional, honest and I would absolutely recommend his services to my colleagues if need be. Thank you, Mr. Coffy.
Great firm, easy to deal with and helped us a lot.
POWERFUL PATENT SERVICES FOR YOU & YOUR BUSINESS
We have a deep understanding of patent laws and how they can affect business-to-business (B2B) issues. When you need to protect your patent and support your online business, we're prepared to advise you on B2B portal websites. Our team includes patent examiners, engineers, inventors, and authors.
SUCCESS STORIES
PATENT IN UNDER THREE YEARS
We obtained U.S. Patent No. 10,305,849 for our client in under three years without any examiner's office action. Typically, in certain Technology Centers, it takes that long to even get the first office action. In this case, the patent was issued outright, which is almost unheard of!
U.S. PATENT NO. 10,305,849
PERSONALIZED, PURPOSEFUL ADVOCACY TO GROW YOUR BUSINESS & SHAPE YOUR FUTURE
As a mid-sized corporation looking to expand your business, you could benefit from the counsel of skilled attorneys. At Coffylaw, LLC, we are equipped with the knowledge necessary to handle a variety of business law issues, from licensing to litigation and more. Contact us if you need guidance in the Newark, New Jersey, area or anywhere else in the U.S. We're ready to help you seek smart, sound solutions.
You can't put a price on creativity, but you can legally protect it. If you have an original idea or invention, work with a team of intellectual property attorneys to ensure your legal ownership of it. We'll be here to explain the laws surrounding trademarks, patents, copyrights and more, because we believe everyone has the right to their own innovations.
Our team also represents cases of immigration law nationwide. Whether you're seeking U.S. citizenship or need advice regarding a family member overseas, reach out to us. We are ready to listen to your story and outline your options. The processes surrounding immigration can be overwhelming to deal with alone. You deserve legal partners who can guide you through them.
In addition to the areas previously mentioned, we advise clients on issues of bankruptcy, civil litigation, tax law, and more. Contact Coffylaw, LLC, for representation in Newark, New Jersey, Philadelphia, Pennsylvania, or the New York City metro. Our legal services span nationwide. Schedule a consultation today by reaching out to one of our three offices.